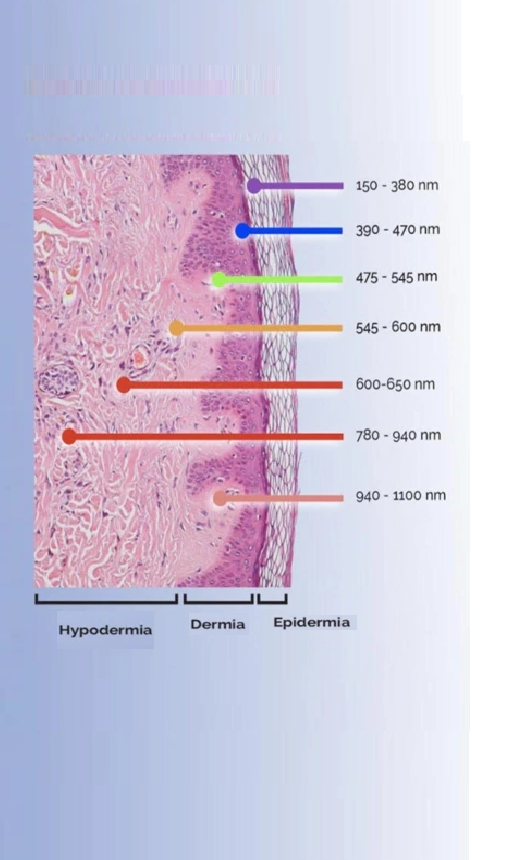 HOW DOES RED LIGHT THERAPY FUNCTION?
Delve into the world of Red Light Therapy, a cutting-edge treatment harnessing the power of specific light wavelengths. This therapeutic technique activates your body's innate healing and rejuvenation mechanisms. As a novice or an enthusiast, here's an enlightening peek into its magic.
Shop PRO Series
ACCELERATE RECOVERY TIME & ALLEVIATE INFLAMMATION
A SPECTRUM OF BENEFITS FROM RED LIGHT THERAPY
Hair Health:

Revive dormant stem cells in hair follicles for lustrous growth.

Cellular Vigor:

Boost collagen synthesis, strengthening hair, enhancing skin elasticity, and nurturing connective tissues.

Blood Circulation:

Experience enhanced blood flow as vessels dilate and red blood cells receive protection.

Pain Relief:

Alleviate joint stiffness, reduce inflammation, and find solace from muscle spasms.

Enhanced Fertility:

Experience a surge in testosterone and possible stimulation of the pineal gland.

Mental Well-being:

Elevate mood, reduce symptoms of depression, and improve sleep quality through hormonal balance and cellular rejuvenation.
Unveiling the Healing Spectrum: Mastery of Wavelengths